Buying a New House? Hire a Professional Home Inspector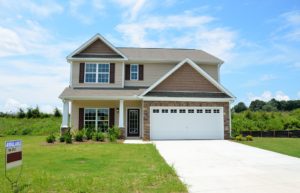 So, you are on the verge of owning a brand new house – one that has recently been completed or is still being built. It is natural to be excited at the prospect of getting to live in the house of your dreams, shopping for furniture and appliances, and settling into a new phase of life. But before you get to do that, there are some important tasks to be checked off such as arranging financing, completing paperwork, and ensuring that everything is as it should be with a spanking new house. Getting a home inspection done by a licensed professional should top your to-do list before you sign the paperwork. Here's why this is essential:
Flawless Construction is a Myth
The builder will offer you a walk-through and this might be sufficient for detecting any superficial issues such as the paint color, a lopsided window frame, or a door that does not shut properly. However, only an experienced home inspector can detect critical flaws in the construction or design of your new house like lack of adequate insulation, damaged roof trusses, or an inefficient HVAC system.
Nip It in the Bud                                          
 If the home inspector comes across any such problems, you can get the builder to fix these immediately before they result in grave consequences or expensive repairs. For instance, inadequate siding can compromise the insulation properties of your home and result in exorbitant energy bills. Also, by fixing the problem before you move in, you can avoid the inconvenience of having to deal with the dust and noise that repairs entail not to mention having to take time off from work while this is being done.
Don't Go Solely By Building Codes 
Government inspectors will check your new house for compliance with building codes and rarely anything beyond that. Most of them are busy and do not have the time or patience to do an in-depth assessment. Also, often, the drywall is put up before the inspector visits the site and this means they might not be able to check the electrical work and plumbing as thoroughly as they should. Also, a lot of components such as furnaces, siding, and roofs, have to be installed according to the manufacturer's specifications. Municipal officials are not obligated to check for these and only a third party inspection can help you confirm that these requirements have been fulfilled.
Safeguard Your Resale Prospects 
An evaluation of your house by a third party will provide you with an accurate assessment of the vulnerabilities as well as the strengths of the structure. Uncovering major defects early on can result in savings of hundreds of thousands besides enhancing the resale value of your house. If you put your house on the market, prospective buyers are likely to hire their own home inspector before closing the deal. If defects in the original construction are unearthed at that time, there is no way you can be excused of your responsibility to get it fixed even if you were unaware of the issue all along.
The American Society of Home Inspectors recommends that you carry out a three-level inspection of the new home you wish to buy. The first inspection should be before the foundation is laid, the second ahead of drywall and insulation installation, and the last preceding the final walk-through. While it might appear an expensive proposition, the money you spend now will be worth the benefits you will reap over the next few years from such an extensive inspection.