Can a locksmith duplicate car key without the original?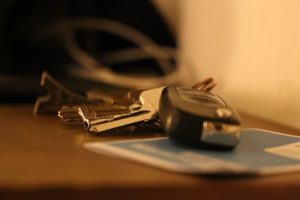 Lost your keys? Don't have a spare to help you in this hour of need? Well, a spare can help save money and efforts in getting a duplicate car key made from your car locksmith.  While it is always an easier process if you have an original key, making one without the original is often needed when it is lost or stolen.
Old keys versus modern keys
Every vehicle has a certain specification for the type of key required, depending on the make of your vehicle. For instance, if your car is one of the older models, you will have an old school key with no automatic buttons attached. In case you own one of the premium models, chances are your key fob has modern features like push-button start, auto-lock, etc. Misplacing one of these keys is more challenging in terms of replacement. The key is usually coded to recognize your car's immobilizer and engine – better safety but more expensive to duplicate.
Options for a duplicate car key
There are two routes to finding a key replacement – either through a locksmith or via a car dealership. Getting a replacement from the car dealership is not advisable if it is urgent, and you are looking for an affordable alternative. By contrast, an auto locksmith can do this in a shorter timeframe, and is usually cheaper, so it's always better to call your local locksmith for making a duplicate car key. An experienced locksmith will have the knowledge and expertise to create a duplicate car key, even if the original is missing or lost. It might set you back by a few hundred dollars, but it's comparatively less expensive than purchasing a whole new set.
Find the special keycode
A vehicle identification number (VIN) is what you should be looking for if you need to get a duplicate car key made. This way, you can link it to the type of vehicle you own and craft the new key in less time than needed. Once you share the car key code or VIN, a locksmith will enter the details in the key cutter computer system so the duplicate key is made to match. Another type of equipment is used to ensure that the key will only start your vehicle, and not others of the same model. A dealer is likely to take up several days to complete this task and may request you to tow the car to the auto shop.
Sometimes, it may take a bit longer because the original is not there – locksmiths have to use the VIN manually to pull up the right details for your vehicle. If you have a duplicate, it can be simply copied and is a much simpler procedure. In case the duplicate car key is being made by the car dealership, the delivery time will vary based on business demands.
Need a duplicate car key in no time? Don't stress and simply give us a call at (262) 509-0366. Racine's Lock & Key is your trusted auto locksmith in Racine and our licensed and trained technicians can help you with any kind of lock and key assistance. We can make keys for any car and any make.