Car key replacement services in Kenosha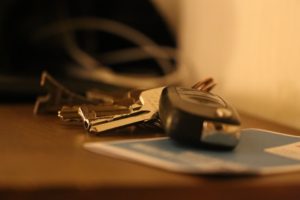 For a car owner, breaking or losing keys can be one of the most worrisome situations. The scenario can become even more irritating if you're in a hurry or short of time. In such situations, you have several options to get yourself a new car key. However, a reliable locksmith can assist you with a new key for your car quickly and without costing you a ransom. Are you looking for reliable car key replacement services in Kenosha? What are things you should keep in mind?
Reasons you need a car key replacement in Kenosha
Apart from any emergency where your car key is malfunctioning, or you are stranded in a car parking because you can't find your car key—there are countless other scenarios, where a spare car key always comes in handy.
If your car has a malfunctioning transponder key, it is hard to find a replacement key quickly. The transponder keys are specifically programmed to your vehicles, which can only be bypassed by a professional locksmith to create a new key.
If your car has a key fob or you use a keyless remote system, you will again need a professional to bypass the lock with special tools.
In both these cases, purchasing a replacement key from a professional locksmith will cost you lesser than getting a new key from the car manufacturer.
While working with a locksmith creating a new set of replacement keys, make sure you ensure the chip is properly programmed. To test your new key, press different buttons on the remote and check if all the functions are programmed correctly.
How to get car key replacement services in Kenosha?
If you ever got locked out of your car in and around Kenosha, be sure to call Racine's Lock & Key. We provide 24×7 services, even on weekends and holidays.
We make sure you get the best car replacement services. Our team of experienced professionals is equipped with the latest technology to troubleshoot your car key issues in record time.
Besides, all our services are available at affordable rates. So make sure you save our number. Call us at (262) 509-0366 for car key replacement and other auto locksmith services in Kenosha, Racine and surrounding cities.
FAQs
How do I replace my keys?
Although you can select different ways to get a new car key such as: going to the dealership, creating a new key by yourself, or calling a locksmith. All the options have different pros and cons—dealerships can be expensive, the DIY option is the cheapest but requires a fair deal of expertise while calling a locksmith gives you a good quality solution at a reasonable price.
Do I need my original key to get a new car key?
No, you don't need your original key to get a new car key. However, if you have the original key with you, it will fasten the process.
The existing key can be easily duplicated without the requirement of a key code.
Can a locksmith program a transponder key and a key fob?
Yes, professional locksmiths can program both transponder keys and key fobs. Top car key replacement service providers use the right equipment and best practices to deliver a seamless key replacement experience.