How can a Commercial Locksmith in Racine Help Protect Your Property?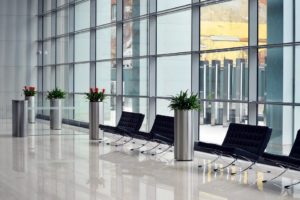 If you own a business or a commercial property in the Racine area, you will discover that at times, you might need an expert service of a specialized locksmith. Whether it's for emergency services, modest lock changes, or installation of security or surveillance cameras, you need help from a commercial locksmith from time to time.
To protect your property, you should look for the best commercial locksmith in your local area. How about exploring some of the abilities you should consider from a commercial locksmith?
Office Lockout
When a commercial locksmith answers to a lockout request, they arrive at the site. If they are part of an established company, they ask for customer identification. Once the customer has provided credentials related to the company, they will quickly break through the lock and give the access.
Although commercial locks tend to be more challenging to manipulate, a certified commercial locksmith will have the experience and tools necessary to do so. Be suspicious of any locksmith who claims to need to drill the lock and replace the lock with a new one.
Install high-security commercial locks
High-security locks are a must-have requirement for any commercial business. In general, there is not much difference between locks used for commercial and residential properties. However, it is common to find high-security locks or more advanced technical access systems on commercial properties. The mechanism makes sense for safety reasons, but there is another factor to consider. High-security locks are more durable and stable, so they can resist the much higher traffic that workplaces tend o experience.
Advanced entry and alarm systems
Commercial locksmiths offer added levels of security for a commercial property, even directing high-priority zones where vital, valuable assets are held. Alarms linked to surveillance systems or motion controls are standard options. These alarms can sound, send alerts and notification to security systems, or even connect to a separate security screen that contacts the police.
Advanced and technologically cutting-edge entry systems may be necessary when a company employs many people, and standard keys are not a realistic option. Such methods include card readers, fingerprint locks, and barcode readers, to name a few. Besides, these systems allow faster entry and improved control over who has access to the premises, since specific access can be denied remotely once someone is no longer allowed access to the business.
Key services
Companies do not manage their locks and keys in the same way as an individual residential property owner would do. Even companies with advanced entry and exit systems will reserve traditional slotted keys for cleaning staff and the like. Since mechanical locks are always mounted as a backup to automatic locking systems, traditional physical keys are typically given to key personnel as well. Management of these keys is a vital component of property security, as they cannot fall into the unknown persons, or to people who will try to copy them.
Commercial locksmiths can help with these needs. They can make keys that fit into high-security locks, which are designed with operating machinery. The master key is the other regular practice among companies, providing a more appropriate method to manage dozens of locks.
A commercial locksmith is someone you will have the faith and trust with the essential aspect of your business – security. Look for a local commercial locksmith who is reliable, one who is sure to run every time you have an emergency because safety issues can't wait. The locksmith you hire to install your security system must be reliable because they will know the weaknesses of the security system. Be sure to hire people who will not use these weaknesses to their benefit.
Racine's Lock & Key has been providing commercial solutions for companies for years now. From simple re-key solutions to installing commercial grade locks, our commercial locksmith in Racine can help with all your office locks and keys requirements. Call us at (262) 509-0366 to know more about services today.