How to choose a residential locksmith in Kenosha?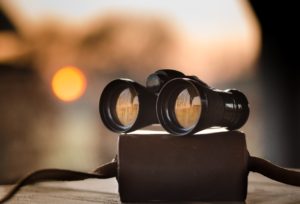 Locked out of your house? Need to make spare keys for your home? Looking to install new and better locks to improve your home security? There are so many times you will need the services of a residential locksmith in Kenosha, sometimes for run-of-the mill jobs and at times for urgent lock-outs or for jobs that need locksmith expertise.
It is important you find a right and reliable residential locksmith as inept and inexperienced technicians can do sloppy work, putting the security of your loved ones and your property at stake. In addition, there are times when you need locksmith assistance right away, for example, when you are locked out of your home, car or office. And if you don't have the number of a local locksmith saved on your phone, chances are you may have to search online.
How do you choose a trust-worthy locksmith? How to make sure you are calling a local company? Can you trust their estimates?
Here are some useful tips to find the right residential locksmith in Kenosha. But first and foremost, ask your friends or family if they can recommend a good locksmith they have hired before. In case, they can't give you a referral, it's time to search online.
Run a search and look out for the company's reviews. It will give you a rough idea of their skills and reputation.
When you have zeroed-in two to three companies, its now time to call them. Ask for their full legal name, license, registration and insurance status, location, complete address and website. Call only when you are completely satisfied with their response.
Get an estimate over phone. Depending on your requirement, they will quote you a price but confirm if there are any hidden charges. Would they add additional cost for mileage? What are the individual costs for service and replacement part? Always insist that they give you the estimate in writing.
When the locksmith arrives, never hesitate to ask them for their business card and other legal identification papers. Check if the number, address and website link match with the information printed on their business card.
Confirm their registration, license and insurance status.
Check the written estimate before the locksmith begins to work. And ensure it matches with what they quoted over the phone. Sometimes, the problem is more complicated than what it looks like and the locksmith might offer a different solution than what you had in mind. In that case, you might want to take another opinion to confirm if their diagnosis and solution make sense. For example, a simple task like unlocking a door may not need lock replacement or drilling.
Once you get the job done, get a written invoice detailing every cost.
Are you looking for a residential locksmith in Kenosha? You have found the right place. Racine's Lock & Key provides full range of residential, commercial and automotive locksmith services at very competitive rates. We specialize in lock installation, rekeying, spare keys and unlocking doors if you are locked out. Our services are available in Killeen and surrounding areas of Kenosha, Copperas Cove, Harker Heights, Belton, Temple and Nolanville. Call us at (262) 509-0366 to know more about our locksmith and security offerings.