Licensed Locksmith In Kenosha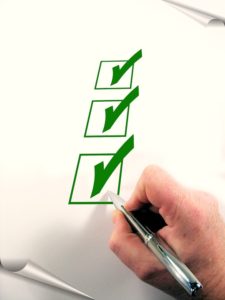 You are moving to a new house. You are locked out of your home or vehicle. You need to get your house locks rekeyed or upgraded. Obviously, you need to call a locksmith for these scenarios. But can you call just about any locksmith? Why should you only call a licensed locksmith?
When you a hiring a locksmith, you are handing over your keys to an unknown person. You need to make sure that the person is really a locksmith and not a scammer looking for an opportunity to make some quick money. In addition, you need experienced professional who is skilled and provide high quality workmanship without any risk of expensive repairs down the line.
That's why choosing a professional and licensed locksmith in Kenosha is crucial. A licensed locksmith is not only safe and reliable but offers a host of other benefits. Let's have a quick look.
Background checked
A locksmith has to go through a thorough background check to obtain a license. They are checked for their prior records, certifications and personal details. So, when you call a licensed locksmith, you know you are calling a reliable, trustworthy person. When you call a locksmith, don't forget to ask for his license and other paper work to ensure his identity and credibility.
Reasonable and honest pricing
A licensed locksmith will provide a cost estimate ahead of the visit, over the phone. Professional and certified locksmiths care about their reputation and won't ask for extra charge unnecessarily. They are also honest about any extra charges if you are calling them after regular hours. When you call a licensed locksmith, they take time to understand your situation and give you a clear overview of the charges, including labor and replacement costs.
Do you think calling a licensed locksmith maybe a pricey option? Remember calling a company or an individual without a license could be your worst decision, especially if you are looking at cost savings. There is no assurance that you will receive high quality work. Improperly installed locks mean you end up calling another locksmith company to get the job right, spending hundreds of dollars in repairs or re-installations. Why go through all this hassle when you can get high quality locksmith services by simply calling a professional, qualified and licensed locksmith?
If you are in Kenosha and need a licensed locksmith, look no further than Racine's Lock and Key. We have a team of trained locksmith who take pride in providing the best locksmith services and security solutions at the most reasonable rates. We provide end to end services for your residential, automotive, commercial and emergency requirements. Call us at (262) 509-0366 today!!