Looking for a Commercial Locksmith in Racine?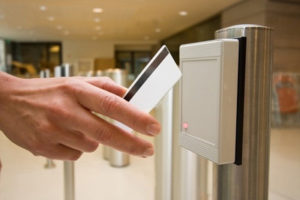 Businesses usually take the security of their commercial properties seriously. However, most of them don't give much thought to the locks while addressing the question "how to strengthen the physical security of the business." When you ignore the locks on the door, you weaken the first line of defense. It can lead to considerable monetary loss, damage to your property and assets, and ruin your business reputation as well.
The security of your commercial property starts with the locks. And you must enlist the help of commercial locksmiths to beef up this first line of defense. Your business is a success because you are an expert in that specific field. Likewise, commercial locksmiths are known for their prowess when it comes to handling installation, repair, and replacement of locks, and much more.
What Can Commercial Locksmith Do for Your Business?
Installation: You can't call upon one of your employees to install locks on the doors. They are likely to waste valuable time and damage the lock or the door. Proper training and experience are very much needed to install the high-security door locks. When you call commercial locksmiths, they bring with them the know-how and the tools that are necessary to install the locks correctly the first time. They are competent professionals who can install all types of commercial grade locks, digital locks, matching door hardware and electrified locking hardware. Moreover, our commercial locksmith in Racine can also recommend the best locks for your property.
Repair and Replacement: High-grade security locks that are not functioning at their optimal levels may not be safe and secure. Without much delay, you need to call commercial locksmiths. They can fix the issues quickly and accurately. First, they assess the state of your locks and their inner mechanism; and then determine whether repair service will resolve the problems, or whether new locks are needed. They are adept at both repair and replacement services.
Making New Keys or Spare Keys: You need new keys or spare keys if you have lost the keys or hired a new employee. Commercial locksmiths have the expertise to make new keys or spare keys, and they do so without compromising the security of your infrastructure.
Offer Solutions in Emergency Lockout Situations: Commercial locks are not easy to open without the right key. If there is a lockout kind of situation, it's an emergency, and only professional commercial locksmiths can help you in a legal way. They open the lock without destroying the lock or the door, and keep in mind the overall security of your business.
Many claim to provide the best service, but neither has the experience nor the latest tools. It's essential that you call the real commercial locksmiths in your area.  If you are a running a business in Racine, you must call us at (262) 509-0366  for best yet affordable locksmith solutions.
Racine's Lock & Key: Your Choice for Commercial Locksmith in Racine
Our commercial locksmith in Racine understands the importance of business security and offers a range of services to strengthen it. Not only they are efficient at handling the Grade 1 ANSI locks, but they are also capable of effectively servicing and reprogramming digital locks.
Here are some reasons why you must call Racine's Lock & Key
Fast, accurate installation, repair, maintenance, and replacement of locks.
Provides specialized service and attention, always.
Well-trained, experienced technicians equipped with the latest tools.
24×7 emergency services.
Reliable and trustworthy.
Affordable services.
Racine's Lock & Key offers unparalleled commercial locksmith services and its team of experts effectively secure you're small or big business.