Residential Locksmith Services in Oak Creek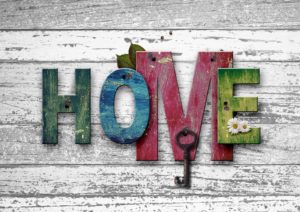 Every day, thousands of people across the United States find themselves locked out of their homes. In such an unfortunate event, a licensed residential locksmith can help. Are you looking for a residential locksmith services in Oak Creek? We can help and can do a lot more than just helping locked out home owners.
Besides helping you regain entry into your home, a residential locksmith can also assist in improving your home security. Some other reasons that you might need a residential locksmith are:
If your key is damaged due to some reason or you have lost one set of keys, you may require lock rekeying assistance.
You have a lock that has been tampered with in some way.
You wish to upgrade your existing door lock, perhaps with a digital lock.
Opening and closing the lock requires substantially more effort than before due to wearing out of the lock mechanism.
Professional locksmiths are trained intensively in everything to do with keys and locks. Here are some common services that are offered by residential locksmiths:
Installations – This is one of the top reasons people call in a residential locksmith. Be it padlocks, deadbolts, or high security lock systems such as the ones that come with a master key, a residential locksmith is the way to go. These type of locksmiths can also help put in mailbox locks to help safeguard your privacy.
Repair and maintenance – If the locks at your home have gotten too old or are beginning to show signs of wear and tear, then a residential locksmith can help you fix them and keep them in good repair. Signing up for routine maintenance services can prove beneficial if you have loose locks or locks that are hard to turn. Frequent checks can help save time and money in the long run.
Key duplications – Apart from misplacing your keys or them being stolen, there are plenty of reasons why you might want to get a duplicate set. Making a spare key to hand over to neighbors for safe-keeping, replacing broken or otherwise damaged keys are all cause for duplication.
Rekeying – This can come in handy when you move into a new residence. Before you bought the property or rented it out, it is possible that a large number of people had access to the keys such as the realtor, the previous tenants or owners and so on. By rekeying all the locks on your new home, you can get peace of mind knowing that no one can enter your home anymore.
All these jobs need someone with skill, training, and the right tools. As a mobile locksmith services provider, we can be at your home or location at a short notice and help resolve your problem quickly. At Racine's Lock & Key, we offer high quality and reliable locksmith services in Oak Creek.
Why should you hire us?
Licensed and trained locksmiths in Oak Creek
24/7 availability of lockouts, emergency installation and car key replacement
Thorough background check of technicians
Professional, courteous behavior
Clear written estimate and transparent communication