How Smart Locks Can Make Your Life Easy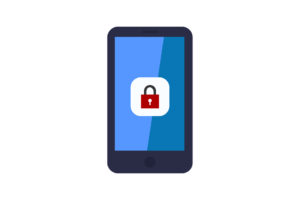 Worrying over a lost house key is becoming an old history with modern house owners preferring secured automated smart locks over the traditional lock and key. Smart locks make it possible for smart homeowners to combine functionality and style into one.
What Is a Smart Lock?
Smart lock is just another technology invented to rescue the forgetful human minds from the frustrating experience of often looking for the lost key. These smart locks do not need a key to unlock, instead a smartphone or a code can just do the trick for you, sounds easy right? The entire point of these smart locks is to add simplicity and convenience to your day-to-day life. Here are a few ways these locks can make your life simple;
Increased Convenience:
Lockouts can be easily prevented using smart locks as you can control your lock remotely when it is connected to a Wi-Fi network. You can access your front door from anywhere around the world if you are connected to an internet connection. You can unlock your door through your smartphone when you reach your driveway which saves you the trouble of searching for the key in dark.
Increased Connectivity:
Smart locks when integrated with the security system can enhance the way your home is protected. You can control the entire home security through a single app on your smartphone to make the process simpler and more secure by sending you alert when something is not right. You may programme smart locks with video surveillance cameras so that you can check who is at the front door before you open it, integration with security alarms will make it possible to program the alarms to trigger when the smart locks are tampered with.
Connectivity with smart devices such as Google assistance or Alexa can add more convenience to your life. For example, you can set it up so that when you say, "Bye Alexa, I am going out", your lights will dim, the thermostat will switch off and the doors will lock after few seconds.
Improved Security:
If you are careful about updating your smart lock app, changing the pin frequently and using a secured Wi-Fi connection, the security that a smart lock can provide is much better than carrying a set of keys which can easily be duplicated or remade. Smart lock lets you program the door to auto-lock after a certain amount of time or remotely lock your door which makes your home more secure.
There are additional features included such as unique access code for each individual which makes it possible for you to track who has entered the house, at what time and from which entrance. Smart locks also let you pair it with a smart doorbell to make it a two-way security system where you can have a conversation with the visitor through an intercom and visually verify who is at your door.
Streamline Access:
The best application of smart lock is in a scenario where you need to restrict the access of occasional guests and vacation tenants. You do not need to make copies of your key but just give out digital keys. You can limit the time these keys function restricting these users from accessing your home when you do not want them to. Also, every user is allocated a different digital key hence you can individually restrict the access to some users as per your wish.
If your package is getting delivered and you are not home, leaving it on the porch can misplace it. There are smart lock brands which let a onetime access code so that the package can be placed inside the house under proper camera surveillance. Also, if your smart lock is connected to the Wi-Fi, then you can remotely unlock the door as well and monitor the entire process through the integrated security system on your smartphone app.