What to do in an emergency Lockout?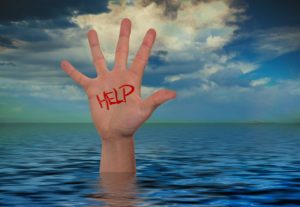 An emergency lockout can happen to anyone. But it can be downright frustrating when you are stuck with a broken or lost key. Or when you have accidentally left your key in the house or car and find yourself stranded. It's not a nice feeling and its certainly a situation you want to get rid of as soon as possible. At times like this you need help of a local, nearby locksmith who can offer you timely assistance.
Lookout for a local locksmith  
Always call a local locksmith as they are likely to arrive fast at your location. In addition, local locksmiths are known and thrive on local references and recommendations. You can be assured of high-quality workmanship and fair rates. It doesn't matter whether you need lock picking, lock repair, keys replacement or any other kind of unlocking and security service, you can rely on their team of certified experts and professionals to come to your assistance, whenever and wherever you are stuck. Your local locksmiths are thoroughly efficient and are able to handle any locksmith job or lockout situation in a timely manner.
Lookout for a 24/7 locksmith
In an emergency lockout, you need a locksmith who is able to reach you in time, irrespective of the time of the day. Not all locksmiths are available outside regular hours. Look for a 24-hour emergency call out service and once you have found one and are happy with the services, don't forget to save their number for any emergency lockout in future. In fact, all lock and issues are security problems and they need to be addressed urgently.
24/7 availability is also one of the factors that give certain locksmith businesses an edge over car dealership. What happens when you are locked out of car and need urgent replacement for your car keys? You can either call a locksmith or ring a dealer. But your dealership can only help within the realm of regular hours. However, this is certainly not the case with a locksmith who is available 24/7 and also during weekends and holidays. You will not only get instant help and timely services for your broken locks and keys but also get roadside assistance. Racine's Lock and Key is there to help you out in any locksmith situation at any time you need us. We understand that emergency lockout situations are indeed very volatile, and they can result in panic, fear and great deal of inconvenience.
Lookout for a mobile locksmith
Another important factor that you need to consider while calling a locksmith for an emergency lockout is that they should be mobile. This means they should be able to come over at your location, with all their tools and machines. At Racine's Lock and Key, our professionals understand how important it is for you to be back on road, or back into the safety of your house. That's we take no time in reaching you, all equipped with the right kind of tools, software and any other machines we might need to help you. Call us at (262) 509-0366 for any lockout, lock repair and new keys requirement.