What to expect when you call a locksmith?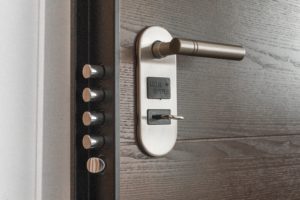 There are so many reasons why you might need to call a locksmith. You will need a trustworthy technician to install new locks, rekey or replace locks if you have moved into a new home, make spare set of keys for emergency situations, replace broken car keys, and unlock door if you are locked out. But do you know what to expect when calling a locksmith?
Here's a quick run-down on the entire process when you call a locksmith:
Placing a request
You call a locksmith company and explain your problem in detail. The company representative will register your complaint and gather all the details they need to send the right technician. This will include more questions about your problem, address, location and phone number. You can also ask them about their service costs including costs for service, mileage, labor and parts replacement.
Dispatching the technician
Once your request is registered, the company will dispatch a technician to your location.
A call back from the technician
By this time, the assigned locksmith will have the details of your problem and other relevant information that they might need to service you in the best possible way. The technician will call you back and may ask you more questions to understand the situation better. They will also update you about the estimated arrival time and a tentative time it will take to fix the problem.
Assessment and Estimates
It's now your time to be a little alert when the locksmith arrives at your place. Before they can start assessing the problem, always ask them to identify themselves. Have them show you their license and insurance papers, along with a business card to match the name of the company and other details they have on their website. Once this step is out of the way, the locksmith will assess the problem and give you a cost and time estimate. Get a written estimate once you both have agreed on a price to complete the job.
The real work
Now, the locksmith can begin their work. Depending on your requirtement, they will replace, rekey or install new locks. In case you are locked out, they will unlock the door. In most cases, a locksmith won't need to break the locks. An experienced technician knows ways to unlock a door without needing to cause any damage to your home or car.
However, in some situations the locksmith might need to break the lock to get you back in your home, office or vehicle. A professional locksmith will never do so without taking your permission and without explaining why it is absolutely necessary.
Payment
Once the job is done and you are completely satisfied with the job, you can pay the locksmith. Always make sure you get a receipt of the payment.
If you are looking for residential, automotive or commercial locksmith services in Racine, simply give us a call at (262) 509-0366. We have a team of dedicated and highly experienced locksmiths to help you in emergency situations as well in regular locksmith services such as lock installation, lock rekeying or car keys services, when needed.